BSidesKC 2021 Badge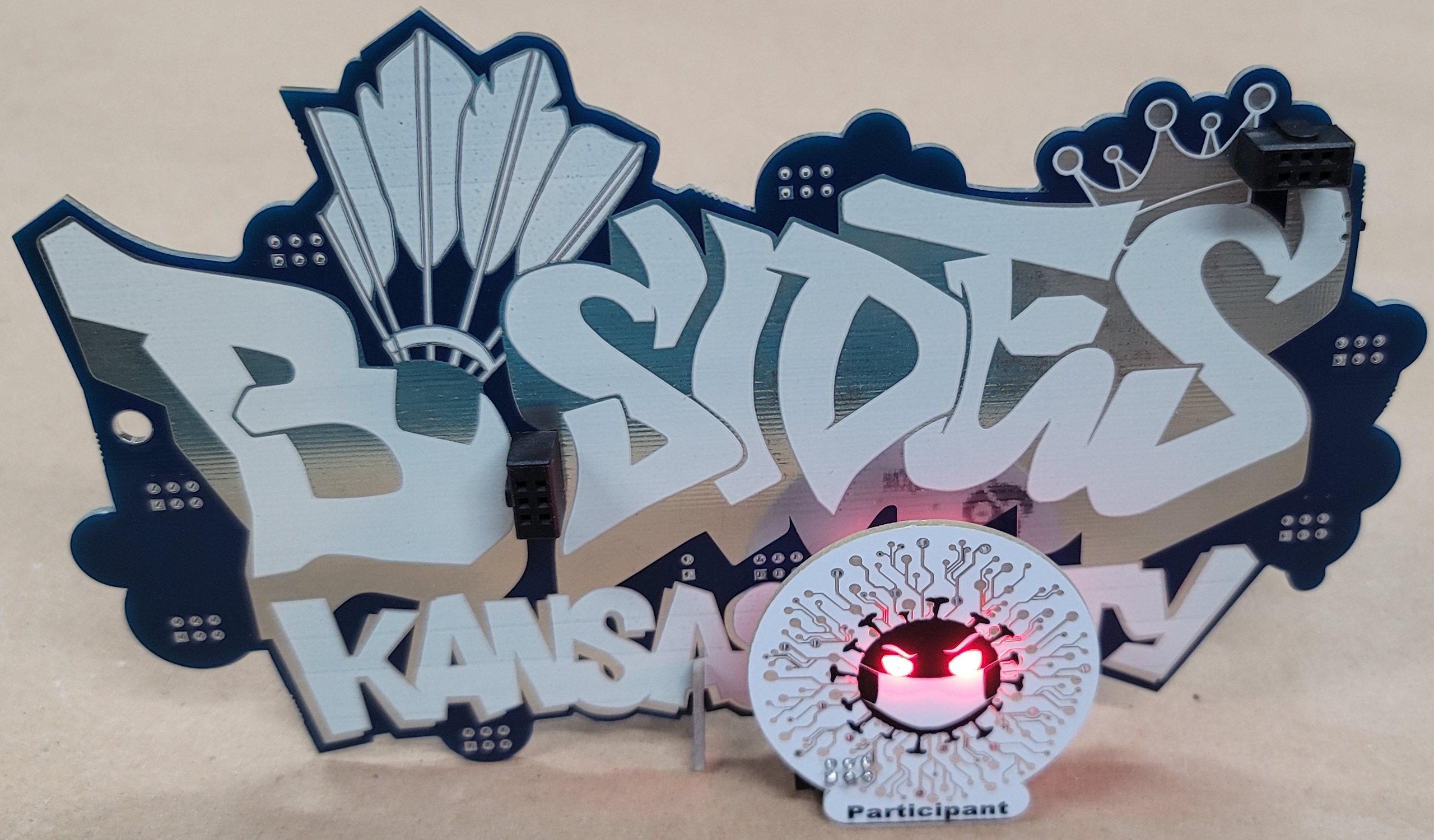 The Badge: This is actually pivot number 3 for the BSides KC 2021 Badge, with supply chain issues we attempted to pivot our original plan to a different BOM but still had issues with availability of parts so we had to come up with a "non-electronic" style badge. What we ended up with was the intention of having a Badge that you could sit on your desk and display SAO's (shitty Add ons). This gave us the ability to still create something unique that was "electronic-ish" and work with those components that we could with the supply chain woas of the year. The design allowed for up to 12 SAO's to be fitted on the Badge.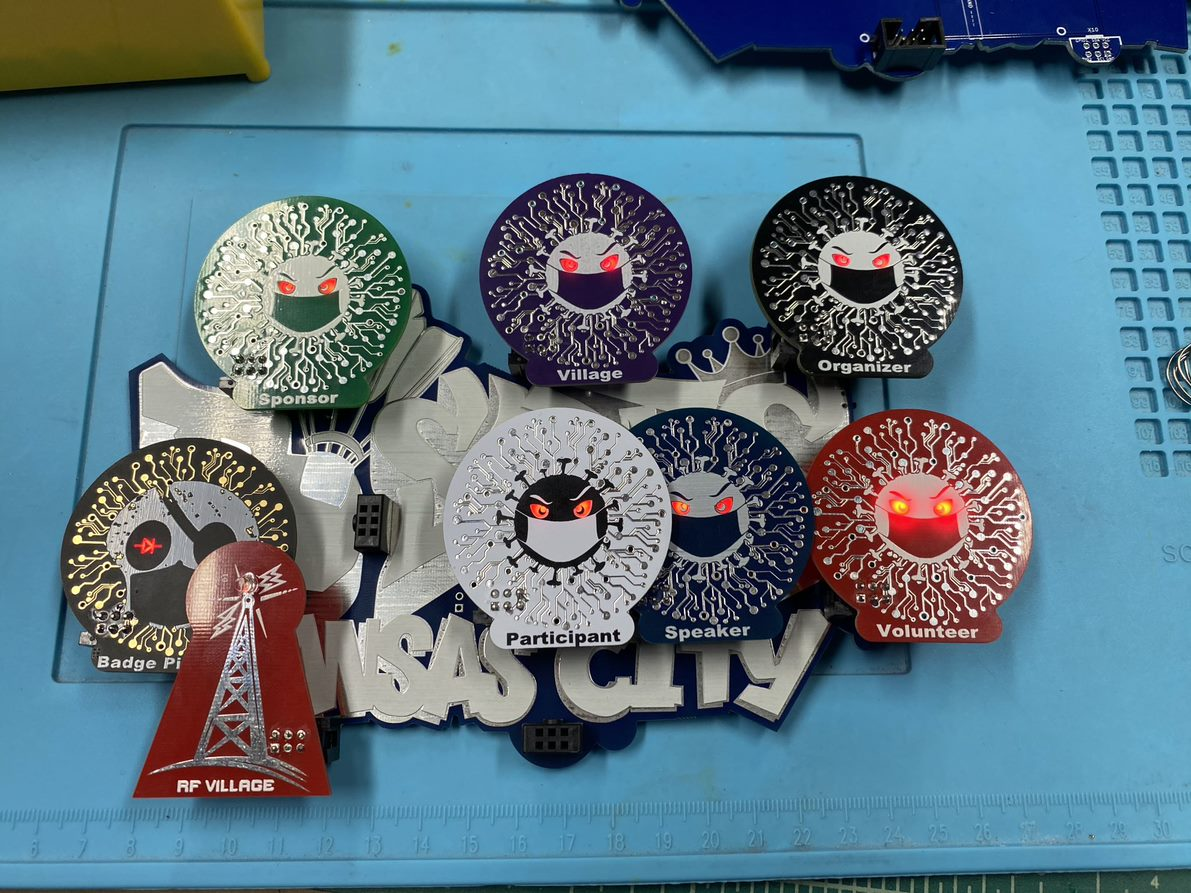 The SAO's: This year we had a Covid Style SAO for each version.
Participant - White
Speaker - Blue
Vendor - Green
Volunteer - Red
Village - Purple
Organizer - Black


Each SAO contained just the SAO connector and 2 Reverse mount (Gulwing) LED's.


Additional SAO's: Along with the Con SAO's you may have seen a few special SAO's which included
RF Village
Sponsor - Wirex
Sponsor - Sumo Logic
Sponsor - Cerner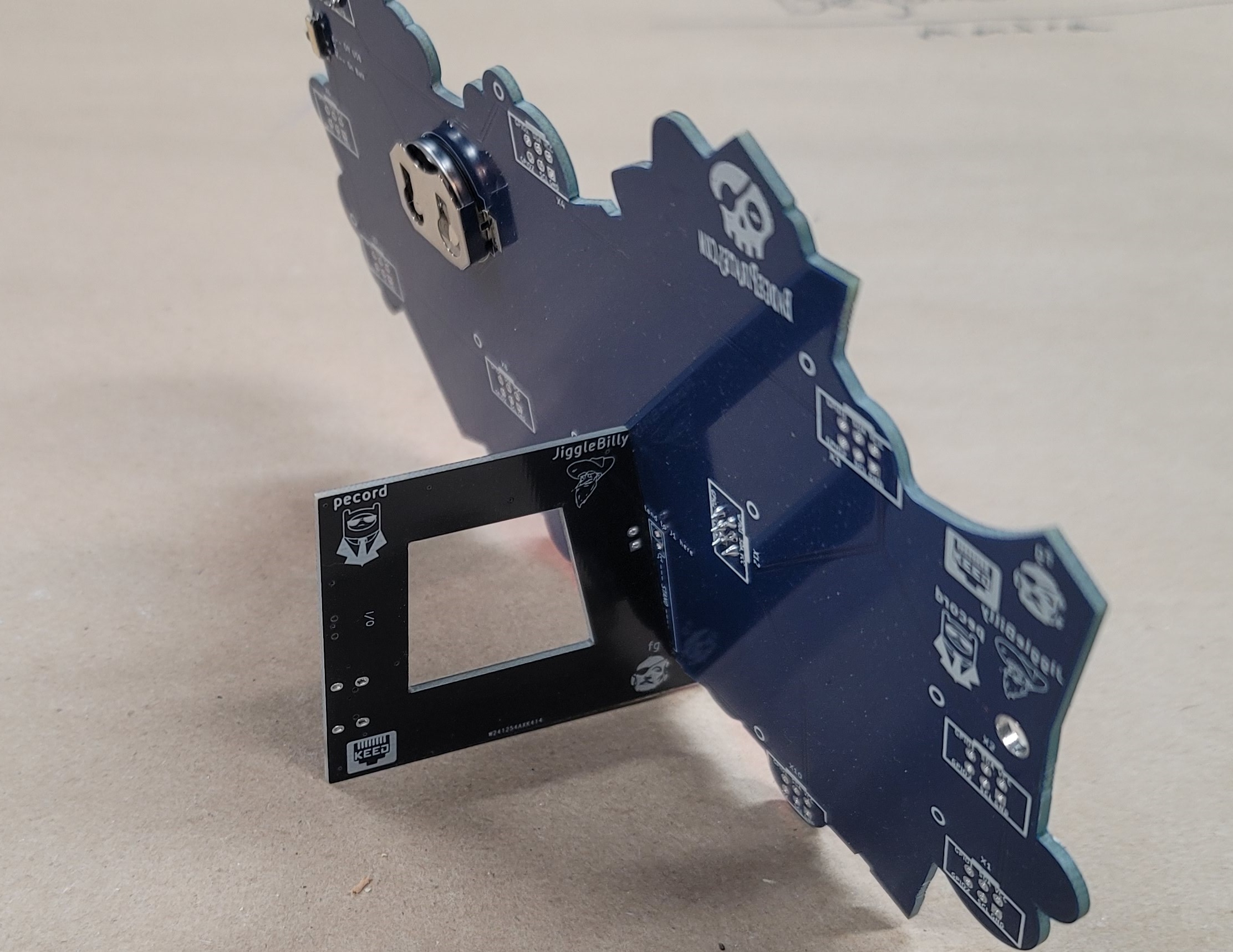 Badge Stand: The intent was to provide a Stand that would allow the badge to stand on your desk (or book shelf / workbench) and as an addition provide power via a 5v USB Cable. Although we provided the stands we did not have any that actually provided power with populated components, but expect an updated version in the future.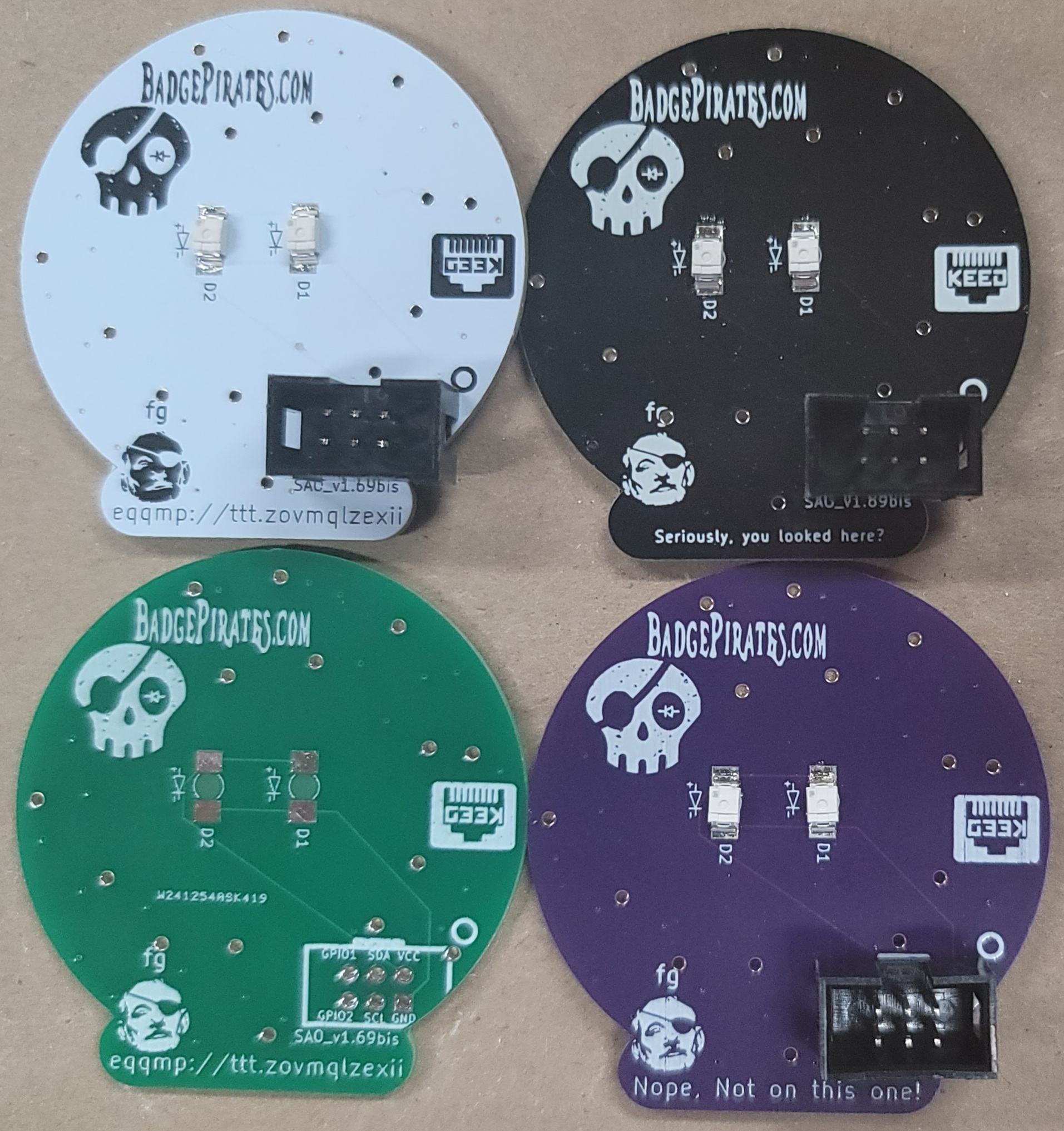 The Game: As with most of the Badge Pirates projects, Yes .. there was a game associated with this one too. You may have noticed some simple code on the back of a few of the SAO's. Game Instructions here Spoilers
Future: The current plan is in the future to provide addition year SAO's for Participant versions that you can display on your SAO display Badge. Keep an eye out.

GitHub Repository Link
Videos
Written on April 4, 2022